We know that the top concern on everyone's mind is COVID-19 - the Coronavirus. It's certainly not 'business as usual' for anyone. We encourage visitors and residents to enjoy our amenities, but also continue to take safety measures while doing so. Our attractions, restaurants, and accommodations are taking additional measures to ensure a clean, safe experience for everyone. We care about your welfare and want to be sure you are connecting with the best resources for up-to-date information. Travel safe, play it smart, and take a look at the following resources: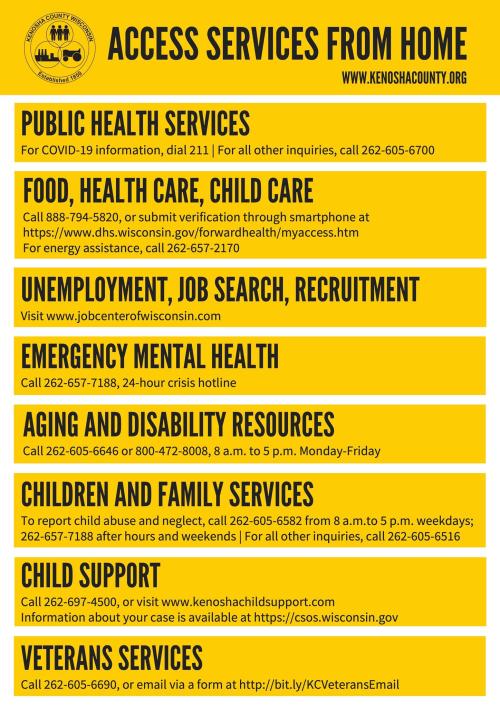 Business Resources
No Permit Fee for Temporary Sign
The Stay at Home mandate, as ordered by Governor Tony Evers, went into effect leaving only essential businesses open for the foreseeable future. The Village of Pleasant Prairie recognizes the need for these essential businesses to be visible to the public. As a result, the Community Development Department at The Village of Pleasant Prairie has waived the permit fee and will enable essential Village businesses the ability to place a temporary, A-frame sign in front of their business. This temporary sign is intended to alert customers that you are open and in business during this crisis. Signs should not be placed in the right of way and are not intended to announce special offers. Please send an email to communitydevelopment@plprairiewi.com if you intend to install a sign. Note this sign shall not be blinking, flashing, on wheels, or on a vehicle. 
Ex. Sign Language (suggested for inspiration only):
XXX (your essential business' name including but not limited to restaurants) is Open for:_________________
Curbside pickup, Delivery, DoorDash, GrubHub, etc.
Call XXX.XXX.XXXX or visit XYZ.com
Other Business Resources:
Recent statements regarding Coronavirus
During this time of adjustments in social events, work schedules, and travel, we encourage you to remember the many locally-owned businesses throughout our community and to continue supporting them even if you cannot visit them physically.