Bristol Renaissance Faire
Are you ready to be transported through time?
Journey to a land of kings, queens, knights, knaves, and the occasional dragon when you visit the Bristol Renaissance Faire. Open for nine weekends and Labor Day each summer, and topping the list of the country's best Renaissance fairs, this event recreates Queen Elizabeth's visit to the English port city of Bristol in 1574. Fun for everyone, the Faire is a unique opportunity to leave modern life behind and enjoy a carefree atmosphere!
2022 Bristol Renaissance Faire Dates & Hours
The Faire is open Saturdays, Sundays, and Labor Day Monday, July 9 through September 5, 2022, 10 AM - 7 PM.
Welcome to an Adventure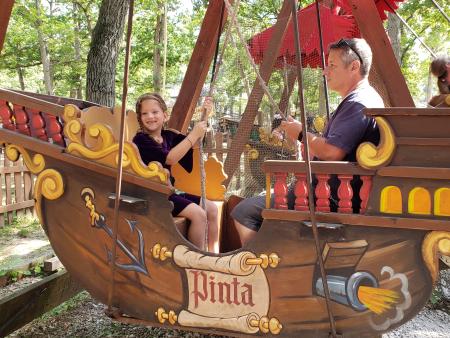 Prepare yourself for spectacular entertainment. Open rain or shine, every weekend of the summer season highlights comedy acts, acrobats, daredevils, puppeteers, belly dancers, magicians, and musicians in sixteen performance areas.
Where else can you witness an actual joust or be offered a rose, a poem, or a song in the village streets? Huzzah! The Faire isn't just a place to go. It's where you go to immerse yourself in an experience like no other.
Showtimes vary as do the shows themselves, so don't just plan on going for one day. Make it a weekend, or better yet purchase a season pass. A complete stage schedule is available on the Faire's website.
Children love the Faire, and it's the place for their imaginations to take flight. Stop by Kids' Kingdom, and visit the Hobbit House. Listen to a story read by Mother Goose herself, or get knighted by the Queen! You can pick up a complete children's activity booklet from the Queen's College once you arrive.
If you are looking for more grown-up fun, check out the Faire's Pub Crawl. Join the rowdy band as they personally entertain you while strolling through the town streets to a variety of outstanding pubs and public houses skipping the queus along the way. Choose from more than 14 beers on tap or a tasty mead while you travel with your own bartender for rapid service. A gluten-free cider is also available.
Didn't think to bring your Elizabethan clothes with you? Fret not. You can always find that special outfit or accessory at one of the Faire's clothier shops. Though it's always Queen Elizabeth's Faire, you'll find special theme weekends including monsters and magic, RENNCON, and more).
Feast and Shop Like Royalty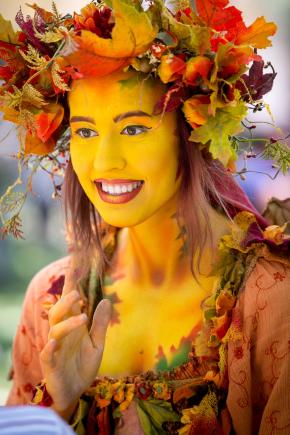 The Bristol Renaissance Faire is also beloved for its food. Whether you fancy a sweet treat or a full meal, you are sure to find something that appeals to your taste buds. Enjoy delectable delights such as shepherd's pie, shrimp tempura, garlic mushrooms, steak on a stake, and a buttered ear of corn.
Be sure to save room for sweet treats such as gelato and chocolate-covered key lime pie on a stick. Though known for king-sized turkey legs, vegetarian, vegan, and even gluten-free options are also available. And would it really be a Ren Faire without a hearty ale? The Faire offers a range of adult beverages including ciders, wines, cocktails, and frozen margaritas.
Eat, drink, and be merry while shopping for that perfect souvenir or gift. Featuring handmade items by local artisans, the wares at the Faire are as enthralling as the Faire itself. Dazzling stained glass creations, hand-stamped jewelry, amazing leatherwork, homemade candles, and a variety of toy shops are sure to get you in the spirit of these bygone times.
If the Renaissance bug has bitten you, there's no better place to purchase your historical costume and accessories. Take a piece of history with you and wear it, display it, or play with it all year long!
Stay in Pleasant Prairie, Wisconsin
Get the most out of your time at the Faire by booking a room for the weekend at one of the many inns (or hotels) in the Village of Pleasant Prairie. Many are located off of I-94, five minutes away from the fun and action of the Faire!
As the official hotels of the Bristol Renaissance Faire, both the DoubleTree by Hilton and Fairfield Inn and Suites by Marriott offer EXCLUSIVE packages that include Faire tickets, transportation, and more.
Make unforgettable memories while enjoying a carefree afternoon of Renaissance music and dance performances, sword fighting, jousting competitions, and shopping that can't be done anywhere else in Wisconsin!