Beaches
PLEASANT PRAIRIE IS THE PERFECT PLACE FOR A RELAXING DAY AT THE BEACH.
Away from the hustle and bustle of Milwaukee and Chicago, Pleasant Prairie is the perfect place for a relaxing day at the beach. Lay out on the shores, take on some water sports, or simply go for a walk, the beaches of Pleasant Prairie offer an opportunity for some refreshing, waterside time in nature.
Lake Andrea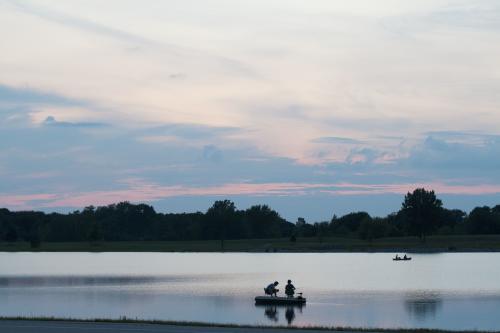 Located in Prairie Springs Park, the beach at spring-fed Lake Andrea is a summer must-visit. The lake's warm water is sure to invite you in for a swim, but if you're looking to stay on land, you can always sunbathe in the warm sand, play a little volleyball or enjoy a meal at one of their many sheltered picnic tables. Feeling a little more adventurous? Go where the wind takes you and windsurf through the lake.
Lake Andrea is beloved by locals and visitors alike who find the lake's fishing opportunities accessible and relaxing. So, take a break from the action, grab your fishing pole, and see what you can catch out on the lake or right from the shoreline.
Whether you rent a boat at Froggy's Landing or bring your own canoe, Lake Andrea is waiting for you.
Carol Beach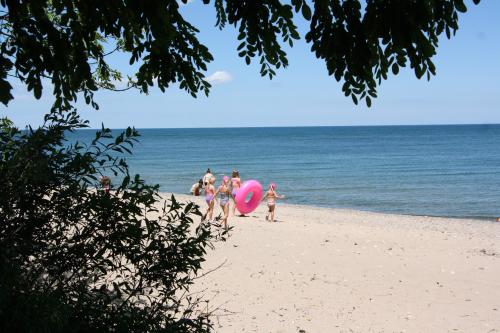 On the shores of Lake Michigan, Carol Beach offers a nice place to set a picnic blanket down and take in the waves. Both off the beaten path and pet-friendly, this beach is best described as a quiet place perfect for a sunset walk or a family outing.
With year-round public access to Lake Michigan, visitors can bring a kayak or paddleboard and launch right from the beach in the spring and summer. Bring your wave runner or jet skis to explore this large body of water, and a cooler and grill for a full day of fun. Come winter, the shores are covered in snow and best suited for peaceful contemplation.
Whether you set out on the waters of the second-largest Great Lake in the country or take in the view from the shore, Lake Michigan seems endless from this vantage point. If you didn't know better, you might think you are taking in the vastness of an ocean!
Though on the smaller side, Carol Beach is a hidden gem waiting to be found.
Kenosha Sand Dunes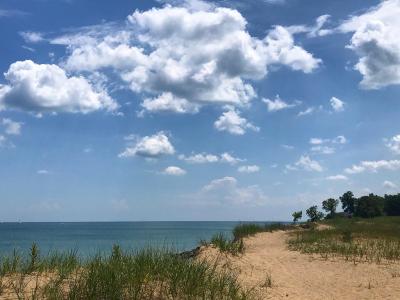 Situated at the northernmost portion of Chiwaukee Prairie, the Kenosha Sand Dunes offer unparalleled views of Lake Michigan. Here you can admire the boats sailing through while you relax.
In addition to sensational views, the dunes are home to various rare and geographically constrained plants, birds, invertebrates, and mammals, making it a nature lover's paradise. In fact, the area is known to host more than 75 species of grassland and wetland birds that can be spotted during breeding season, as well as 26 rare plant species, including 10 which are listed as endangered.
Whether you're looking for intense action on the waves or some sandcastle building with the family, the beaches around Pleasant Prairie are ready to welcome visitors like you!