Pleasant Prairie RecPlex
A visit to the Pleasant Prairie RecPlex is in order no matter how long you're in town. At more than 300,000 square feet, Pleasant Prairie's RecPlex is the largest municipal recreation facility in the country. Combining cutting-edge health, wellness, training, and leisure facilities with programming and services, this massive complex addresses the needs of any and every athlete.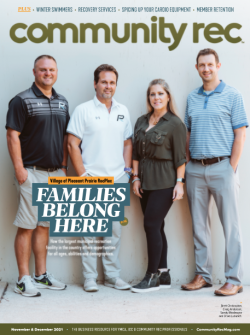 Conveniently located one mile east of I-94 and situated on a beautiful property adjacent to Lake Andrea and Prairie Springs Park, the RecPlex's abundance of indoor and outdoor amenities make it the Midwest's premier year-round destination for exercise and performance. Its large staff of helpful and professionally certified coaches and trainers ensure that members and guests to Pleasant Prairie are always positioned to advance their athletic skills and improve their health. Day passes are available, so you and the family can experience this top sports and fitness complex during your vacation.
The Pleasant Prairie RecPlex has been featured as the cover story of Community Rec. View the issue here.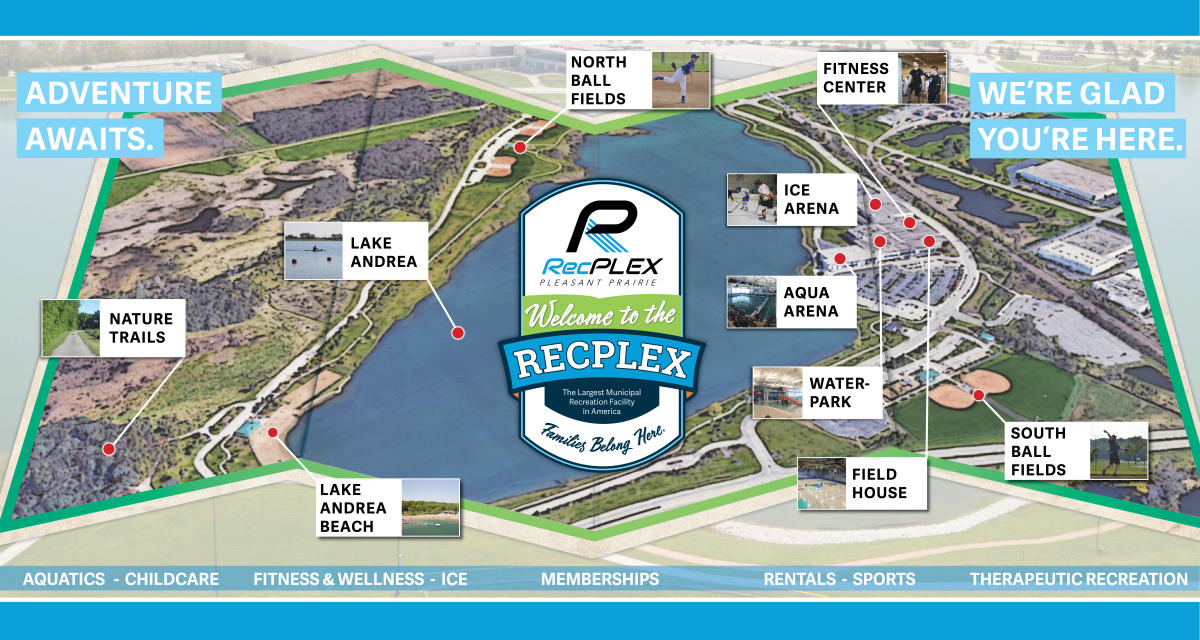 Full-Year Facilities
Recreation and Wellness for Every Age
The Pleasant Prairie RecPlex promotes a whole-life approach to health and wellness and the hands-on guidance from the training staff to support it. The training and education programs at the Pleasant Prairie RecPlex are so comprehensive, in fact, that members and guests don't even need to be walking yet to take advantage of them. And the programming doesn't stop just because children reach first grade. The RecPlex's youth programming includes courses covering dance, gymnastics, babysitting, and photography. Whether you're looking for exercise classes that introduce children to healthy habits, help working adults maintain their fitness, or keep aging adults on the path to wellness, the RecPlex has the right workout class.
Events and More
The RecPlex is a hub for athletic events. One of the region's largest sporting events takes place at the RecPlex every summer — the Pleasant Prairie Triathlon. Junior and adult competitors will swim Lake Andrea, cycle throughout the Village of Pleasant Prairie, and complete the running course through Prairie Springs Park.
Should you need to plan a special event, the RecPlex is also provides indoor and outdoor spaces for all kinds of events from sporting tournaments to business conferences or family parties. With so many hotels nearby, it's the ideal place to gather people together for your next event.

No matter what the reason for your visit, purchase individual or family day passes to the RecPlex for your next trip to Pleasant Prairie.
RecPlex Events
Check out what's happening soon at the RecPlex